Charley's Chocolate Tour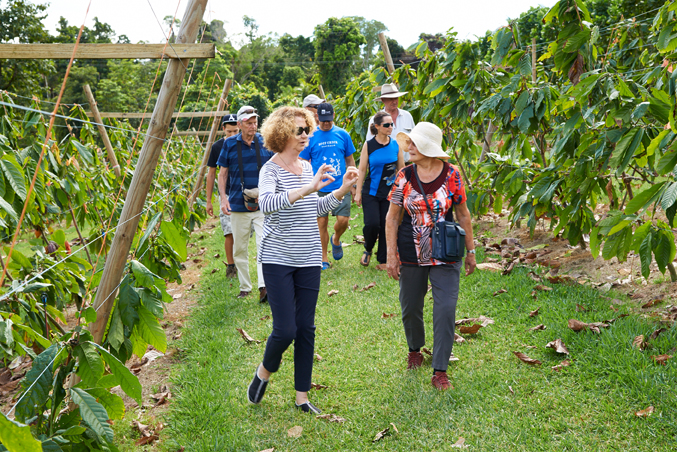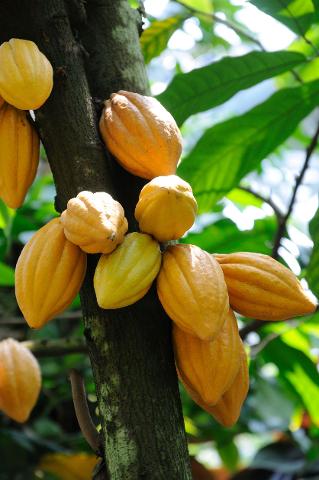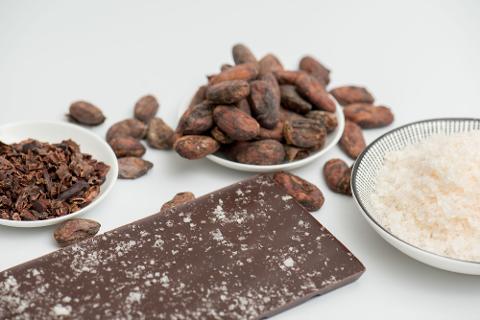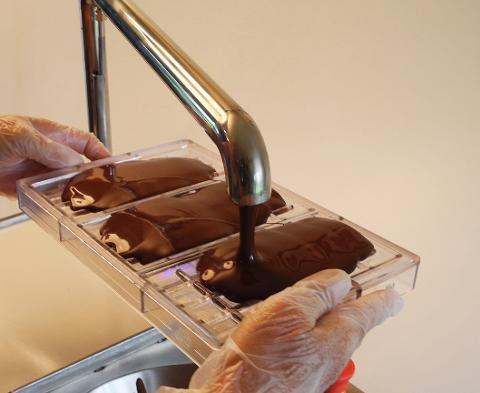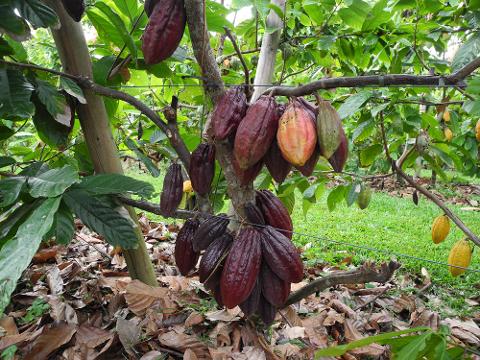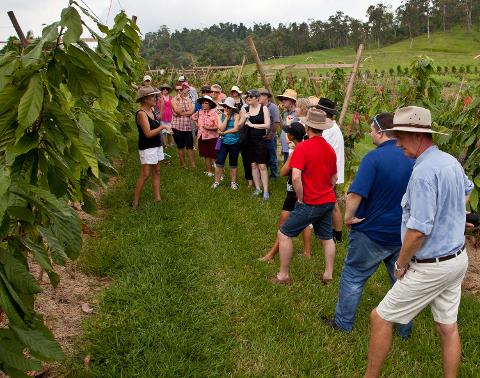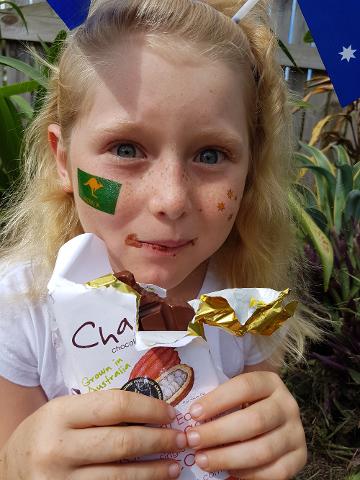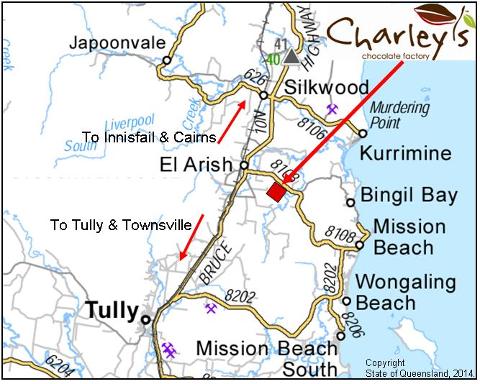 Duration: 2 Hours (approx.)
Location: Mission Beach, QLD
Product code: PWEJQJ
Charley's Tour is Australia's only Cocoa Tree to Chocolate Bar Experience.

If you love Chocolate this is a "must do". Tours are every Thursday and Sunday at 10.30am. Bookings are essential. Phone enquiries 07 4068 5011 from 7am to 6pm
****Covid Safe procedures are in place. Details about how we keep visitors and staff safe during this time are below the tour info.
Charley's Chocolate Tour is unique in Australia and one of only a few places in the world where you can experience the whole journey of chocolate from "Cocoa Tree to Chocolate Bar".
Some of the highlights of the tour:

A look at the fascinating 3800 year history of cocoa.
Visits to the tree nursery, the tree plantation and the chocolate factory - flat walking
See the tiny orchid-like flowers and ripe cocoa pods.
The steps in making chocolate. See a cocoa pod being opened and taste cocoa nibs. Take part in some of the steps.
Charley's chocolate tasting where you sample our award winning Australian grown and made premium chocolate
To finish off your tour:
enjoy a Mungalli Broken Nose Vanilla Ice Cream. Made with Biodynamic milk, cream and Australian vanilla from Broken Nose Vanilla (near Mount Bartle Frere, highest mountain in Queensland). Soft drinks and spring water are available to buy
visit the Charley's Chocolate shop. We accept Cash, EFTPOS, Visa, Mastercard
What some of our visitors have said:
"Knocks the other chocolate factories we've been to out of the park! Very Inspiring."
"One of the most informative tours I've been on (worldwide) Fascinating and authentic"
"Your passion shines through."
"Really liked the kids being able to see/learn where our food comes from.
"Yummy"
Tour Days & Times
Charley's Chocolate tour operates every Thursday and Sunday (subject to minimum numbers)
Gate opens at 10.00am - PLEASE DO NOT ARRIVE PRIOR TO 10.00AM
DO arrive BEFORE 10.20am
Tour starts promptly at 10.30am (we are unable to wait for latecomers)
We welcome kids but ask that they be supervised at all times.
Our Child rate covers children aged from 3 to 15. Over 15's are adult rate.

Babies and children under 3 are free, but ice cream and samples are not provided.


What to bring:
Sensible shoes and a wide brimmed hat. Sunscreen and insect repellant is a good idea. Don't forget your camera. Umbrellas provided for rain and sun.
Walking is on level ground or slightly sloping gravel or grass.
We welcome children - coloring books and school project materials are available.
Other important Stuff

All tours must be pre-booked and paid for, prior to arrival at Charley's. We welcome kids but ask that they be supervised at all times. Smoking is not permitted.
All walking is on level or very slightly sloping gravel or grass. Minimal fitness is all that is required. Charley's is an all-weather tour. At times this may mean slightly muddy conditions underfoot. However, this also means you can visit Charley's when other tours may not be available.
We welcome children of all ages on our tours. The content is designed for adults and older children, therefore, we find that some young children under 4-5 years old occasionally get restless. To assist we provide colouring books and we try to keep them involved. We are of course very happy to discuss the suitability with you before you book.
Location & Travel Times
We're at Mt Edna, 388 Cassowary Drive. Mission Beach. If using Google maps, enter "Charley's Chocolate Factory", do NOT search on 388 Cassowary Drive.
Travel times from:

Mission Beach 10min
Tully 15min
Innisfail 20min
Cairns 90min
Townsville 2.5hrs
Getting to Charley's is self-drive. There are directional signs on the road and an "A" board at the entrance. Ample parking is available. We are Caravan & RV friendly.
****
COVID-19
If you feel unwell we request that you do not attend the tour.
If you fall into the vulnerable/ at risk category we recommend that you do not attend one of our tours until Queensland health
advises that it is safe to do so.
If you are vulnerable/ "at risk" and you wish to attend the tour we recommend that you take your own additional safety precautions. Please be aware in this instance we cannot guarantee your safety.
You will be reminded on arrival that you must declare any symptoms prior to the commencement of the tour. We reserve the right to refuse your attending should it put other guests at risk.
During the tour we will be observing all the rules to keep us all safe and limit numbers so that we observe the 1.5 metre social
distancing rule.
You will be reminded during the tour of social distancing. Hand sanitiser will be available.
Charley's Chocolate tours will be operating in compliance with the industry COVID Safe Plan to found at https://www.covid19.qld.gov.au/government-actions/approved- industry-covid-safe-plans and specifically the Queensland Tourism and Hospitality COVID Safe Business Plan.

Charleys.com.au | What to Expect | Reviews